If you're after a cool distant fog effect in DAZ Studio but feel it's limiting as far as rendering speed goes, then today's video will reveal a cool trick that does that with almost no overhead at all. Plus, it looks really good and works with animation too:
Pretty neat, right? If you learned something from today's video, comment below and share with your friends.
Keep tweaking!
/Val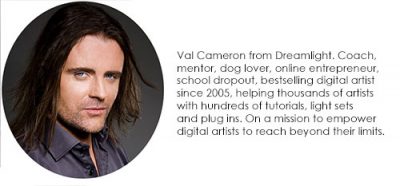 P.S. Get your free Photo Studio for DAZ Studio.
Check out my bestselling Dreamlight DAZ 3D Store.
Check out my bestselling Dreamlight RenderHub