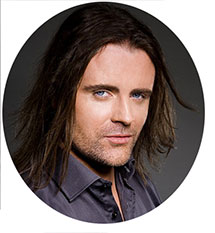 Digital Artist Reviews gives you a professional look inside top 2D and 3D content before you make a decision to get it, saving you both time and money. DAR is run by Val Cameron from Dreamlight, who has been teaching and mentoring thousands of digital artists since 2005, with over 250+ bestselling video tutorials and light sets for DAZ Studio, Lightwave 3D and Photoshop. Being a former pro video cameraman and video editor in the US and Europe for over 2 decades, Val brings a unique blend of knowledge to his audience and is loved by his calm and creative teaching style.
"Your class has improved both my understanding of 3D lighting and my confidence in my ability to light my scenes and produce art I can be proud of. I have found your class to be well-designed, intelligent, and if you'll excuse the expression, illuminating.", Angela Knight – 3D Artist, New York Times bestselling author
Would you like to sharpen your skills? Visit Dreamlight's DAZ store HERE. Browse hundreds of bestselling video tutorials and lights for DAZ Studio, Lightwave 3D and Photoshop.

Would you like to create better 3D art and gain more confidence? Get free support and be among like-minded creative 3D artists… Join our fun and supportive closed Facebook group "Create Amazing 3D Art With Ease".
Privacy Policy | Terms |