Featured Artist: Petra Vos – Beautiful Dark Fantasy DAZ Studio 3D Art
There are lots of talented artists out there using DAZ Studio. One particular artist that caught my attention is Petra Vos. Her Dark Fantasy inspired  3D art truly is remarkable, and her attention to details, excellent posing, and lighting plus unique post-work makes her images stand out from the crowd.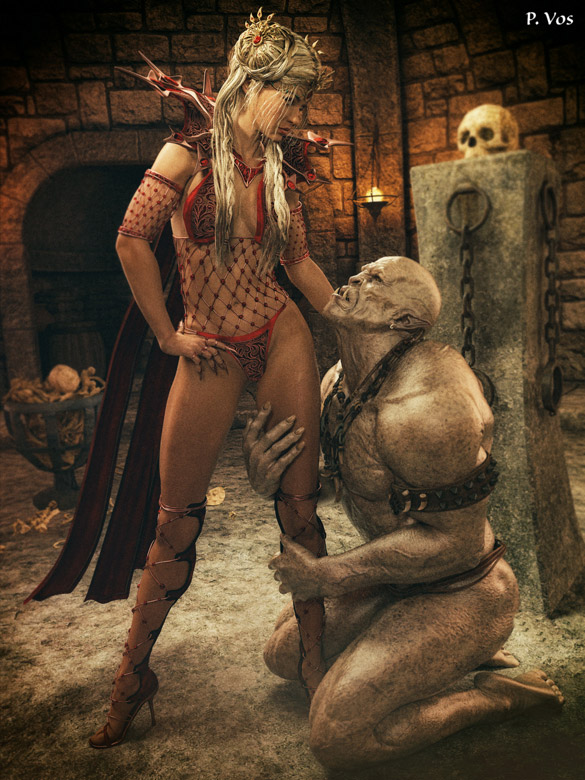 So, here's an interview with Petra from Amsterdam, The Netherlands, revealing her darkest secrets:
Dreamlight: What made you go into digital art, and how low long have you been creating your images?
Petra: Well, It kind of started when I bought a digital camera back in 2001, which included a free version of Paint Shop Pro. I had heard of it but didn't really know what to do with it. I found a few tutorials on the net and to my surprise, I had a lot of fun with it.
Shortly thereafter I've discovered Poser. That was actually the beginning of my digital art journey… After digesting some Poser tutorials, my new addiction was born, which later translated into DAZ Studio.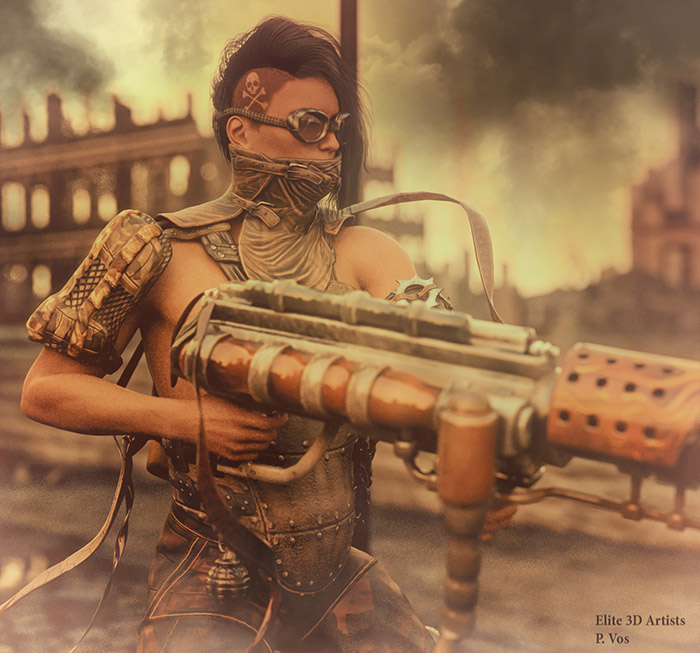 Dreamlight: What tools/software do you use and why?
Petra: At this moment I'm working with Daz Studio and Photoshop Elements with the XXL plugin. Daz Studio is an amazing program for making your digital art. The content that is available for Daz Studio is also amazing and truly helps when creating the images you want. You can totally put your fantasy into it.
And Photoshop Elements is a great program to edit your pictures.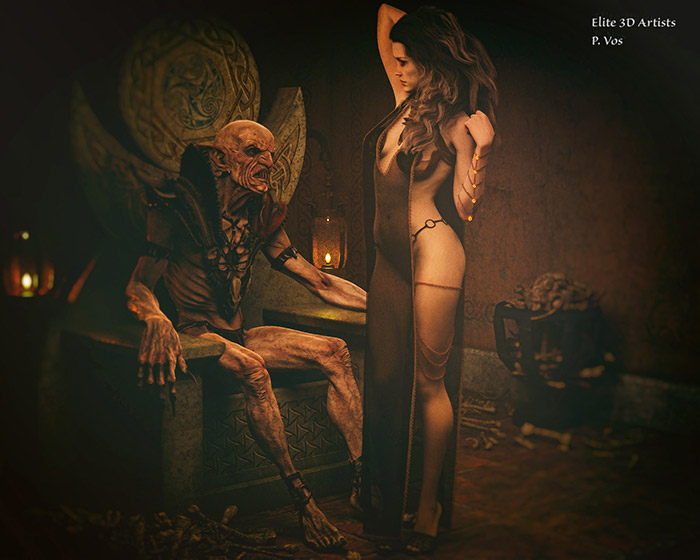 Dreamlight: What's your approach to creating images, from start to finish?
Petra: Generally, when I start I don't have a specific goal in mind. I'm part of a team of wonderful artists that make promos for several DAZ vendors. So most of the time I start with a product for one of the vendors and from there, I look for what I can do with that product. Sometimes it goes fast and sometimes It takes days to create an image.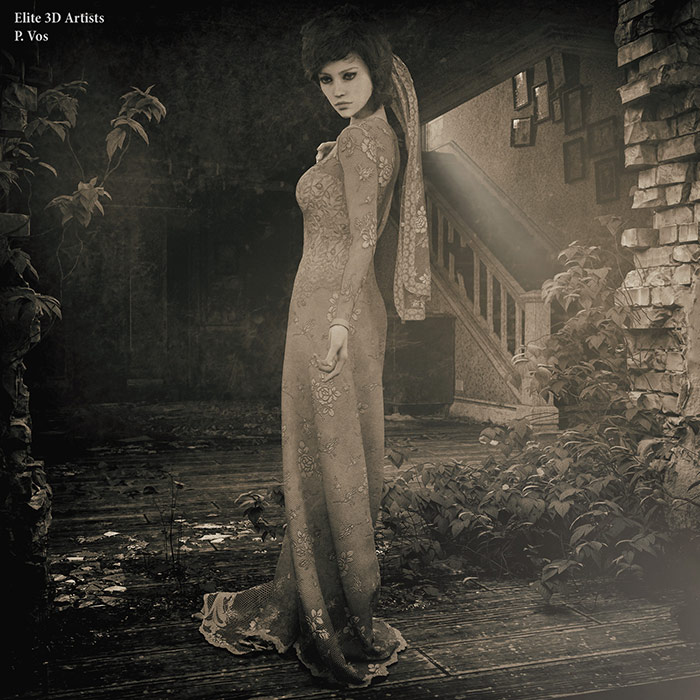 Dreamlight: What inspires you and what's your main style?
Petra: I'm a fantasy/vampire/shifter fan. So when I read books or when I see book covers then that can immediately strike some cool inspiration and make me want to create something similar.
Watching Fantasy and sci-fi movies can give me lots of inspiration too. And I'm a big fan of the work from Boris Vallejo and Louis Royo. So when I see work from these two my heart beats harder and I get a lot of inspiration…
Sometimes I make some pin-ups or sci-fi but my heart is at fantasy, vampires, and horror. it's truly a genre that you can totally lose yourself in. It's a magical world that you can dream yourself away in… away from reality for a moment.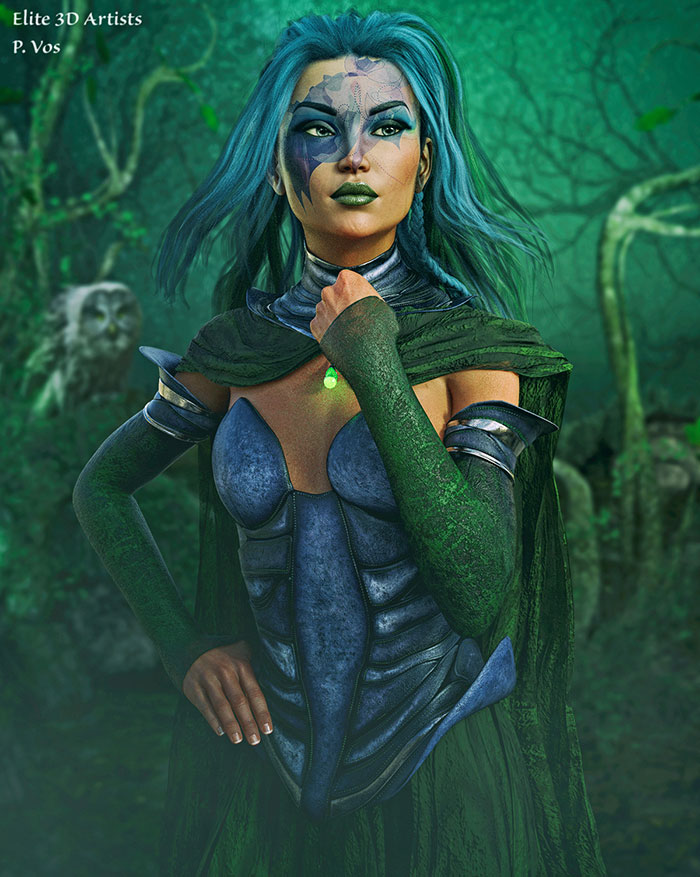 Dreamlight: What's the most fun part of the entire process?
Petra: I like it when you start something and you actually have no idea at the time what it will be. When you open DAZ Studio and look at the screen and little by little it takes some form. And when you finally start the final render, and after a few hours you can do your postwork, then I'm happy.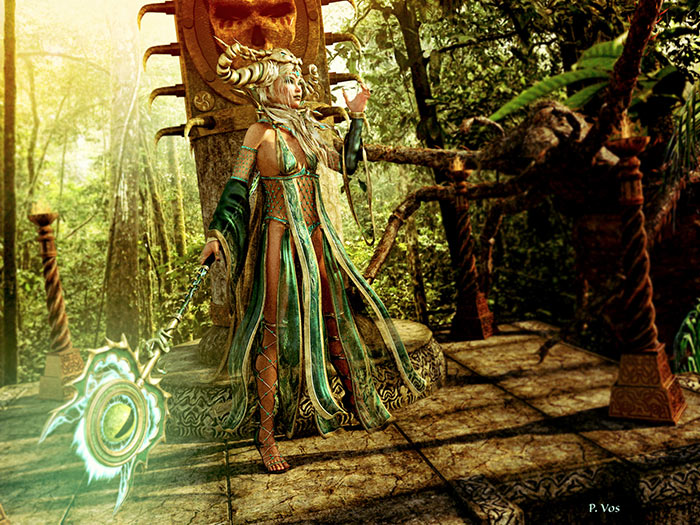 Dreamlight: If you could just give one tip for aspiring digital artists, what would that be?
When you new at creating digital art go look at the forums and tutorials. There you can find a lot of tips.
And I think it's important that you believe in yourself. Don't look at others and think you can't do that.
Thank you, Petra, for taking your time and providing our audience with a behind the scenes look at your work!
And that's about it!
Check out Petra's galleries over at DAZ HERE, and Renderosity HERE.
Keep tweaking and have fun!
-Val
P.S. Check out Petra's galleries over at DAZ HERE, and Renderosity HERE.