IDG Toolbox Studio – DAZ Studio 3D Model Review
This huge set is like a real photo studio, with various bays, a waiting room, a kitchen, an office, a make-up room, and even a fuse box room! It has so many options for camera angles and has so many detailed locations, including an exit/entry, that you can use it for parties, product launch events and obviously, photo-shoots of all sorts:
The dual floors and extreme ceiling height will give you incredible camera options, from low to high and everything in between. The big windows in the waiting room also enable exterior light options as well as loading additional HDRI maps or city props outdoors (not included in the set).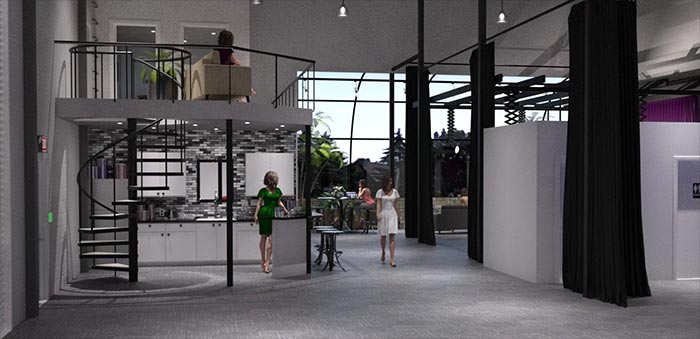 A drawback is that it relies heavily on emissive lighting, which puts strains even on the dual RTX 2080 Ti cards used for this review. Another drawback is that the main scene is made in the "old school" Poser format, which makes it impossible to remove sections you don't want to render or use. This means that everything will be kept in the memory all at once, which can slow down older systems, including slowing down the preview window.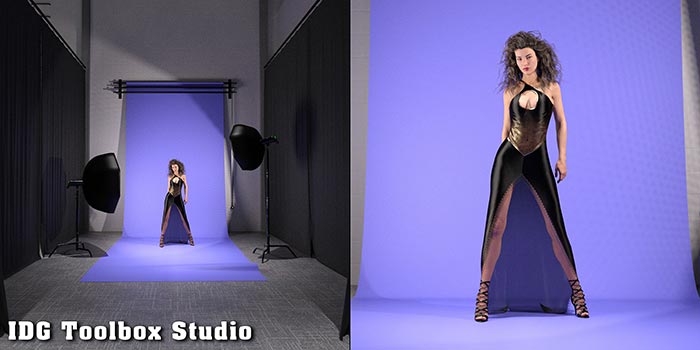 It comes with lots of options for the backgrounds and photo curtains, as well as floor patterns and furniture options, but lacks additional camera/photo equipment, which you have to purchase separately.
All in all, the few drawbacks aside, this is a very good and detailed set with tons of options and fun ahead!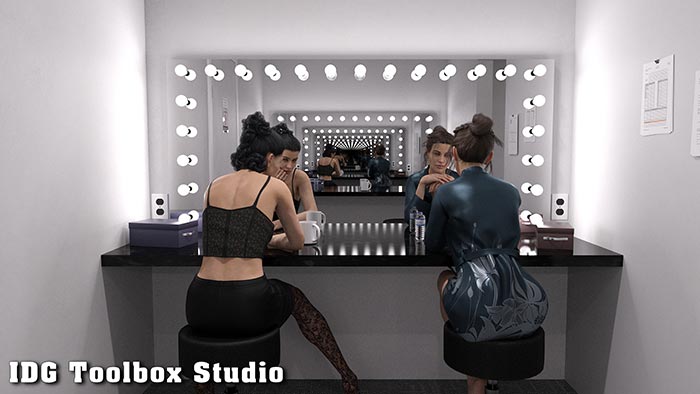 Check it out at DAZ HERE.
Thanks for watching the video and reading this post! Comment below and share it with your friends!
Keep tweaking!
Val
P.S. Check it this cool set over at DAZ HERE.