Herschel Hoffmeyer has quickly become the go to guy at DAZ when it comes to weird looking female outfits. He manages to make them look elegant while over the top with extreme details and quality, plus a TON of options, materials and colors to choose from.
In today's video I'm going to showcase 3 of my favorite outfits from Herschel, and also show you a neat pro lighting trick that I've learned during my two decades as a pro camera man in Hollywood and Europe.
You'll also learn how to deal with occasional forehead hair errors and how to manually change eye color:
Isn't these just stunning? Now, if you want to take a look at them over at DAZ, here're all the links:
Female character: HH Sayble for Genesis 8.1 Female
Outfit 1: Onyx Lace Outfit for Genesis 8 and 8.1 Females
Outfit 1 Add-On: Texture Expansion for Onyx Lace Outfit
Outfit 2: Umbra Outfit for Genesis 8 and 8.1 Females
Outfit 3: Mystique 2 for Genesis 8 Female(s)
Hair: Ethel Hair for Genesis 8 and 8.1 Female
Visit Herschel's entire store at DAZ HERE
Master DAZ Studio, Grab Your $1 Trial HERE
Thanks for watching, and keep tweaking!
/Val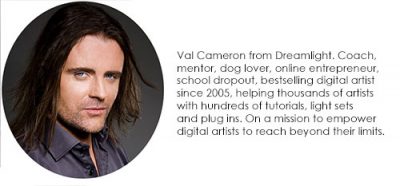 P.S. Master DAZ Studio, Grab Your $1 Trial HERE