Scifi Ship Building Blocks – DAZ Studio 3D Model – Review
Yep, I gotta admit… I'm a HUGE fan of sci-fi stuff. But there's a lot of so-so 3D models out there, that doesn't really have the quality needed for great renders. This package enables you to create your own ships, using smaller blocks. To my surprise, it's not only really cool looking, but it also has very good quality and especially texture quality.
Haven't had this much fun in a long, long time…
Assembling your own creations is so much fun, that I actually had to pinch myself in the arm. It is that quick and easy. What's also cool, is that when I started to play with the parts, I noticed that there are multiple uses for this package. In fact, it's a 4-in-1 package, and in the video, I'm showcasing some really cool examples of what you can do.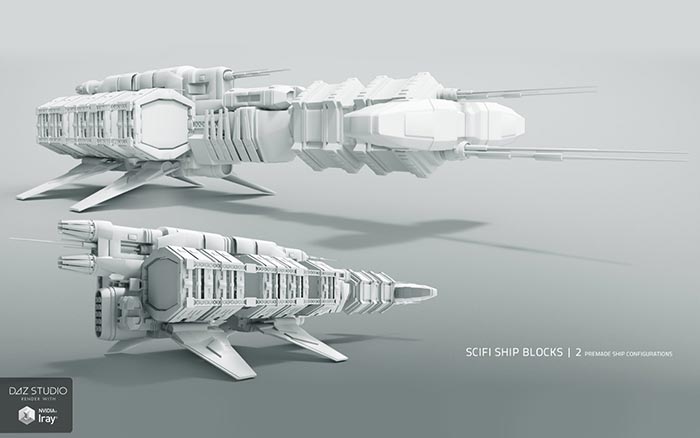 So Many Toys!
All in all, there are 2 huge presets featuring large ships, 16 individual parts, and 9 partially grouped items. Some of them come with nice glows / lights, and there are two versions, DAZ Studio Iray, and DAZ Studio 3Delight. Obviously, you can export as OBJ to any 3D software.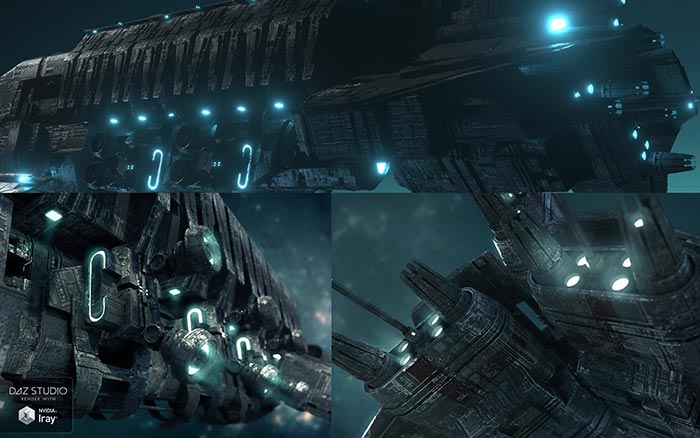 You get to play with various engines, hull parts, antennas, reinforcements, and it's surprisingly easy to fit them together and even "bump" things into each other, creating original shapes.
NOTE: The price you see in the video may differ, since I'm a PC (Platinum Club) member at DAZ, and my previous purchases may also impact any displayed bonuses…
Take a close look at this package over at DAZ HERE.
Keep tweaking!
– Val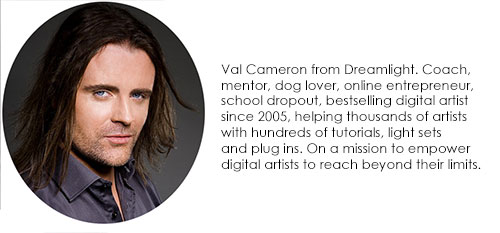 P.S. Grab this at DAZ HERE.
Images courtesy DAZ 3D.