In today's quick video you'll learn how to create a very cool looking motion blur effect inside DAZ Studio, with a little help from Photoshop:
Thanks for watching, comment below if you find this video useful and share with your friends!
Keep tweaking,
Val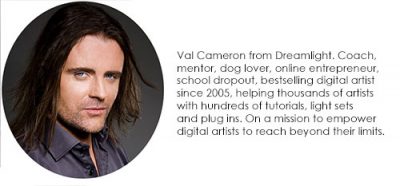 P.S. Don't forget to grab your 200+ HDRI images while on 50% OFF sale, featuring the cool looking Steampunk Streets Day + Night… Check out the Day version HERE and the Night version HERE.