When you're facing low resolution, heavily compressed or low detail photos or 3D textures, upscaling can help. But where normal upscaling, such as bi-cubic creates in between shades and produces a larger "blurry" image, AI upscaling looks for patterns and tries to mimic the "original", while adding details not present to start with. The results can be very good, even spectacular and you can upscale 600% or even 8 or 10 times. But as any technology or technique, it can only do so much and thus has some downsides to it.
In fact, some of which may even be deal-breakers.
In today's video I'll put the new Topaz Labs Gigapixel AI version 6.1.0 to an extreme, ridiculously unfair test. I'll be literally destroying high rez photos down to 400 pixels wide, and saving them in JPG quality 1 with lots of compression artifacts. The results will shock you in many ways:
I'll also show you the downsides I've experienced while using this software for over a year, and also how you can use it to upscale textures in the DAZ Studio 3D software.
I hope you'll enjoy the video and have some aha moments!
Read more and buy the Topaz Labs Gigapixel AI HERE.
Keep tweaking and rendering!
/Val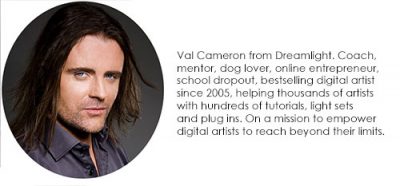 P.S. Read more and buy the Topaz Labs Gigapixel AI HERE.