Space Battle Fleet Bundle – DAZ Studio – Review
You know, there's something special about sci-fi… How the ships look like… All the metal just "floating" in zero gravity… The mystery around it… The fact that most of it aren't even real (yet)… Ever since I was a little kid, I had this huge fascination with sci-fi. So, naturally, I was drawn to Polish's Space Battle Fleet Bundle for DAZ Studio, featuring 4 ships and a solar system with planets and all.
The planets look amazing. Great detail, easy to load and position. You've got all the 9 planets, like Earth, Jupiter, Mars and also the moon plus meteor rocks. The latter can be loaded as individual meteor rocks, or as groups of rocks. Very handy!
The big capital ship looks amazing and works well for close ups too. While the smaller fighter ship looks the most detailed of the bunch, the two corvettes have a little copy and paste feel throughout. When going very close with the camera, some textures lose detail and look fuzzy. But other than that, the texture quality is excellent, especially on the smaller fighter.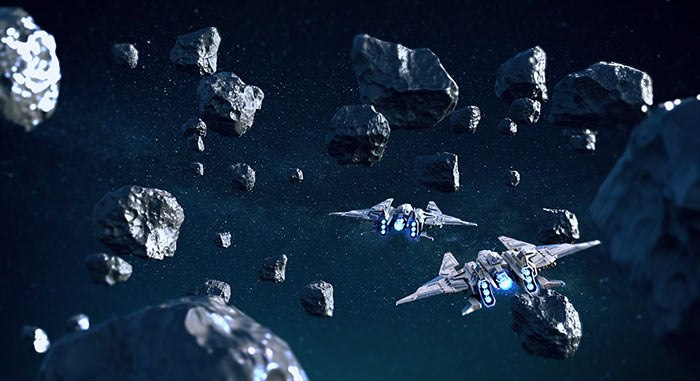 For each of the ships, there are several hulls presets, from black to bright, and also pre-made laser beams that can be changed using pose icons. You can also change the color of the lasers and engines, and adjust how to engine exhaust looks like with stretching. The latter looks a little bit too much of a cone effect, rather than real engine, but still, it's a cool feature.
It's quite easy to quickly populate the scene with lots of ships, lasers and create a hectic scenario.
A small drawback of the package is that it doesn't include any lighting or star backgrounds. So, you have to add that yourself. I give some examples of that in the video.
Overall, the package has some amazing value, and if you are thinking of getting this, I highly recommend it.
Like this video and find it useful? Share with your friends and comment below. Also, if you want to take a look at this package, visit DAZ 3D here and check out the fleet bundle.
See you out there!