If you're fond of grungy, dirty and industrial backgrounds then this new Dreamlight set will do the trick! See how it works out in DAZ Studio as well as how you can add your own lights and modify the look and feel in seconds:
Check out this new set in my DAZ Studio HERE.
Keep tweaking and have fun with your 3D Art!
/Val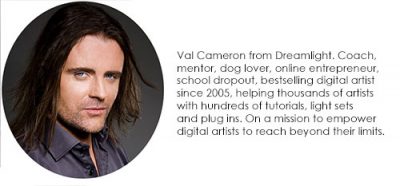 P.S. If you want to master DAZ Studio 3D Art, then check out the new Super 3D Art Quick Start, with MASSIVE bonuses… Get your $1 trial HERE.