The Power Pump for Genesis 8 Female(s) – DAZ Studio – Review
Another pair of heels, or indeed something special? In today's video, we're gonna take a look at Saia's "The Power Pump". It comes with tons of options, both style options such as classic pumps and platform heels, as well as lots of color and texture options, plus plenty of amazing morphs on top of that.
Everything works perfectly, geometry looks clean and textures look dazzling. Plus the heels just look incredible. However, and this is quite odd, this package lacks any info on whether these are 3Ddelight or Iray heels. They do look great in Iray though, and in the video I also walk you through some extra cool things you can do to save you time and also make the shoes look even better.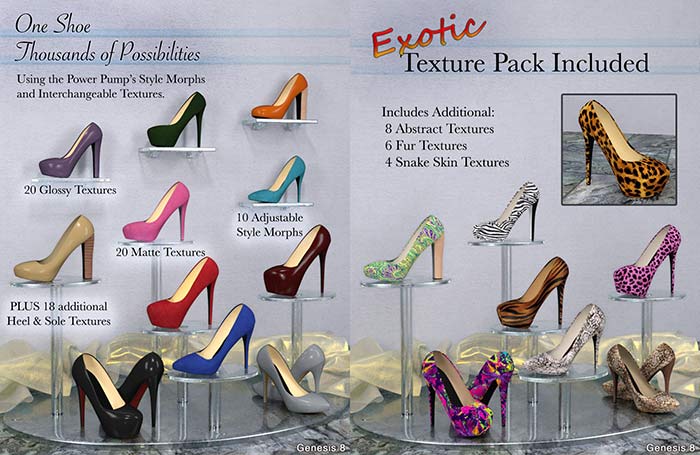 I simply love this package, with all the options, you really get a very high value for your money, and you're not just getting a pair of heels, you're getting an entire closet.
If you're interested in taking a look at these heels in the DAZ store, here's the link HERE.
Also, as always, if you like the video please share with your friends and comment below.
Keep rendering!
-Val